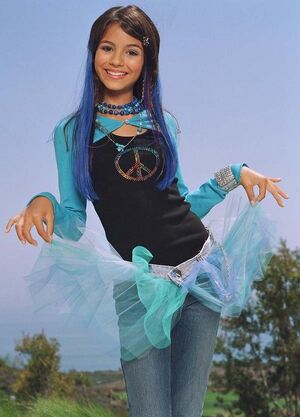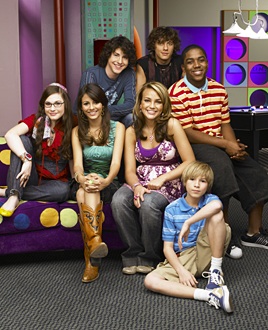 2005 - 2008
Victoria Justice was awarded a main role in the Nickelodeon series Zoey 101 as Lola Martinez, a new student who is also an aspiring actress. When she found out she had earned the role, she said, "I was extremely happy; I was bouncing up and down and screaming. That was a really great moment." The season 2 episode that introduced Justice's character debuted on September 11, 2005. Though her character replaced Dana Cruz (Kristin Herrera). She was in Zoey 101 Season 2 through the series finale.
Victorious
Edit
2010 - 2013
On August 13, 2008, Nickelodeon announced that Justice had signed "an overall talent and music deal" with the company, agreeing to star in a then-untitled musical-comedy series about a girl who attends a performing arts high school. While discussing the show's premise, Schneider stated that while it would be nice if more children "wanted to be teachers and social workers" instead of celebrities, "At least in Victorious, you see a world where they're all working on the talent part." Nickelodeon Productions and the Columbia/Epic Label Group of Sony Music Entertainment agreed to co-produce the series as part of a partnership to develop talent and release their music.
Ad blocker interference detected!
Wikia is a free-to-use site that makes money from advertising. We have a modified experience for viewers using ad blockers

Wikia is not accessible if you've made further modifications. Remove the custom ad blocker rule(s) and the page will load as expected.